Designing or renovating a kitchen or bathroom can be a fantastic experience. Nothing can date a house like a room that's stuck in another decade, and nothing can update a home like a kitchen or bath upgrade. But redoing these rooms involves a lot of big decisions that can overwhelm homeowners.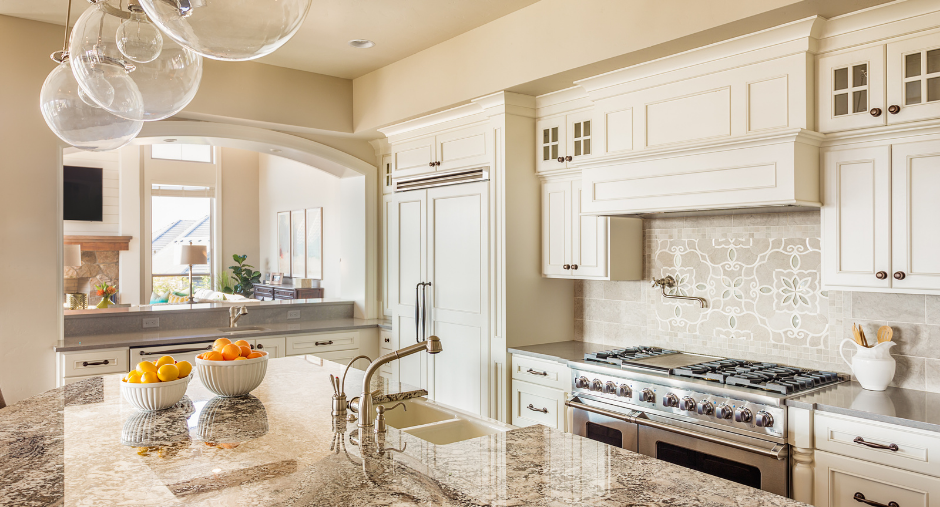 One of the most significant decisions to make when designing a kitchen or bathroom is which countertop material to choose. With so many options available, it can be hard to settle on the one that works for you. One alternative that has become more and more popular in recent years is Quartz.
Quartz countertops come in a wide variety of styles and price points, making it an excellent option for many homeowners. If you are considering quartz for your renovation project, below are five important facts about quartz countertops to guide your decision.
Wide Price Range
Budget is one of the most important factors people consider when choosing a countertop. Because quartz comes in budget-friendly and more expensive options, it is a great choice for anyone redoing a kitchen or bathroom. In general, quartz is more expensive than laminate or solid surface counters; it can be competitively priced vs. mid-level and above granite.
Quartz countertops can cost anywhere from $30 per square foot to $150 per square foot. Some factors that influence the price of quartz countertops include the thickness and quality of the quartz, the design of the countertop, and the total amount of material needed.
Not 100% Natural
It might surprise you to learn that quartz, while made from stone, is not an all-natural material. Quartz is made from crushed stone combined with resin.
Because it is partially man-made, quartz comes in various colors and patterns, including flecked and uniform options. With so many colors and designs available, homeowners can find a quartz countertop that matches their vision.
Eco-Friendly
The manufacturing process that produces quartz makes it an environmentally-friendly material. Scraps from other stone cutting projects are crushed and mixed with resin to create engineered quartz, which reduces waste and minimizes stone mining. More and more customers prefer eco-friendly options like quartz for their homes.
Durable
The quartz production process also makes quartz very durable, an attractive quality for a kitchen or bathroom. Because quartz is hard, it is resistant to scratching and chipping. It is also non-porous, which makes it resistant to stains as well. Because of their pores, all-natural materials like granite and marble stain more easily.
Low-maintenance
Quartz's durability also makes it easy to maintain with regular cleaning with warm, soapy water. Take care not to let food stains linger, especially acidic stains like tomato sauce or wine, and avoid placing hot pots and pans directly on the quartz, as heat can damage the resin.
Designer Marble & Granite can help you choose the right quartz countertops for your home. Call us today at 941.365.4209 or email us at contact@designermarbleandgranite.com to learn more about our design options. Visit our website at www.designermarbleandgranite.com.