Even stronger than granite, quartz countertops are durable and chip, stain, and bacteria-resistant.
Not all quartz countertops are created equal. Some manufacturers and brands stand out from the rest, stemming from years of expertise and quality materials.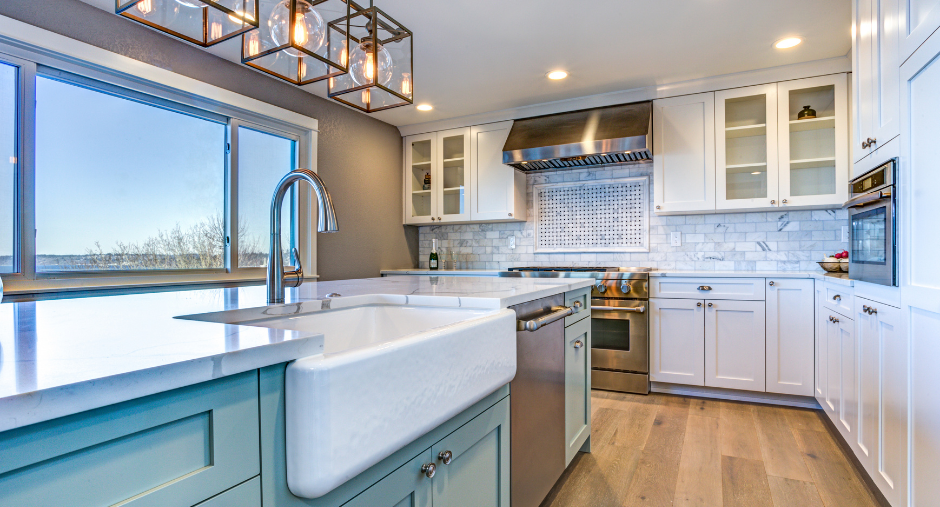 If you're looking for the best quartz countertop brand, you're in luck. Here at Designer Marble & Granite, we know countertops, and we've put together a list of the most popular quartz countertop brands in Florida.
Caesarstone
Does the name Caesarstone sound familiar? It should! Caesarstone has ranked among the best quartz countertop brands for over 40 years and offers more than 40 shades to suit any interior style. This brand prides itself on the composition of its quartz countertops.
Producing countertops with 90% quartz material and just 10% binders and pigments, the brand is known for its durable and nonporous countertops that can withstand the test of time. They are particularly popular for their marble-look quartz.
Pompeii
Pompeii is a natural material made from natural and pure quartz (93% crushed natural stone and 7% resin). It's manufactured from Breton Technology which is extremely advanced machinery. Pompeii complies with high standards of manufacturing which makes it eco-friendly and is certified by Green Guard as being free of volatile compounds.
Pompeii quartz is easy to care for and extremely dense which reduces the chances of chipping and cracking. It's also highly resistant to heat and stain/mold resistant!
Cambria
Cambria Quartz is a luxury brand boasting over 100 colors and styles and a lifetime warranty. Their countertops are made entirely in the US, and as a privately-owned company, they keep their customer's best interests in mind rather than stockholder opinions.
The brand is known for unique, sophisticated, and bold designs. Family-owned, Cambria Quartz prioritizes high-quality engineering for all their quartz supplies. They are also committed to sustainable sourcing practices, ensuring you can enjoy exquisite interior surfaces without damaging the environment.
MSI Q Quartz
Founded way back in 1975, MS International (MSI) is among the oldest and best quartz countertops—and it shows! Their countertops are touted as being "nearly indestructible" and come with a lifetime warranty.
Best of all, they're one of the more affordable quartz countertop brands on the market, offering a budget-friendly option without sacrificing quality.
The Best Quartz Countertop Brands, the Best Installation and Designs
Having a difficult time choosing the best quartz countertop brand for your home? At Designer Marble & Granite, we can help you create customized countertops—whether you need them for a residential or commercial project in the Sarasota area and surrounding Suncoast. Give us a call at (941) 365-4209 for a free estimate today.