Are you about to remodel your kitchen or bathroom and wondering whether granite countertops are the right choice? We all know that granite countertops have a reputation for increasing the value of your home, which is only one reason why they're so popular. But you might have also heard that granite countertops might be more vulnerable to damage than other types of surfaces.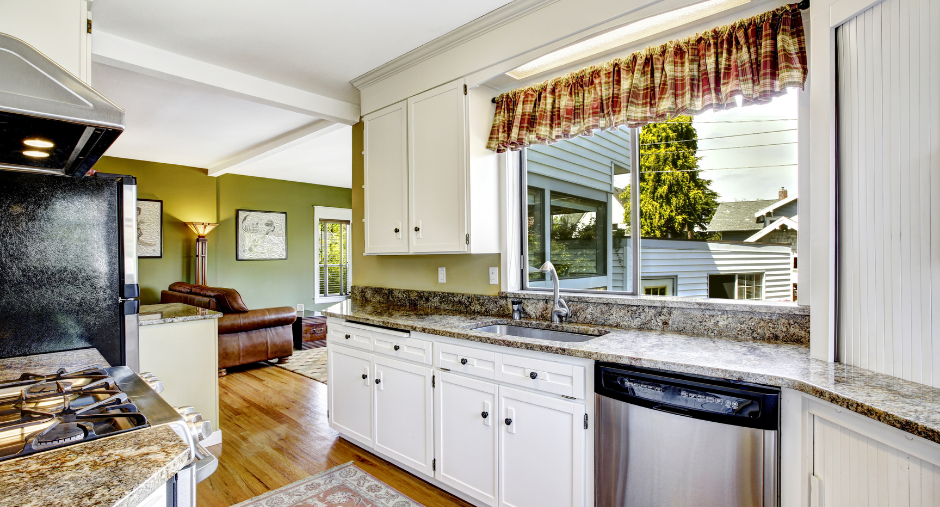 So, are granite counters the right choice for you? Our team at Designer Marble & Granite understands what an important decision this is as you plan your remodeling or new construction project. We are your go-to countertop experts in the Sarasota area, so let's take a look at the pros and cons of granite countertops.
When Did Granite Countertops Become Popular?
Few surfaces equal the richness and elegance of a granite countertop. Granite has been a display of affluence and durability as far back as Ancient Egypt, where sacred burial chambers to pyramids were granite. Granite countertops became popular among the elite in the late 1800s when only the very wealthy could afford them. 
Granite countertops started to become a popular feature in middle-class homes in the 1990s when builders recognized that a stunning granite countertop could increase the value of a home. The growing demand for granite increased supply and made it more affordable for most homeowners. Today, we offer granite countertops for most budgets.
What's So Great About Granite?
The distinctive beauty of granite is due to its natural origin, since miners extract slabs of granite directly from the earth. Each stone has its own color pattern based on the concentration of minerals in the slab. No two slabs look alike, so your countertop will be one of a kind.
Granite is one of the hardest materials on earth, which makes it one of the strongest natural materials. As a countertop, granite can withstand a lot of punishment. It is largely resistant to scratches and chipping, and when installed properly by experts and treated with care, it will last a lifetime.
Does Granite Crack?
Under normal use, granite is very unlikely to crack. You can even cut and chop directly on your granite countertop without causing any damage–although it's always best to use a cutting board because juices from food can erode the seal of the countertop. It even stands up to heat and cold.
Granite is most likely to crack during installation, which is why it's so important to have only experts install your granite countertop with utmost care. Some granite countertops might have flaws that make them vulnerable to stress fractures. In other instances, extreme heat placed directly on the granite might cause a crack.
What Are Other Common Types of Damage?
Common sources of damage to granite countertops include:
Stains: Granite is largely stain-resistant, but if not sealed properly, liquids can stain the surface if not cleaned quickly.
Chipping: A hard impact from a heavy object might cause your granite countertop to chip.
Heat damage: Putting very hot items on a granite countertop can mark or crack the seal.
Avoid Damage by Working with the Experts
You can avoid many common forms of damage to granite countertops by working with our experts at Designer Marble & Granite, the Sarasota area's best countertop source. We'll help you keep your stone damage-free for the lifetime of your granite countertop.
Please call us at 941-365-4209 to get a free estimate on a granite countertop today.